Overview of Services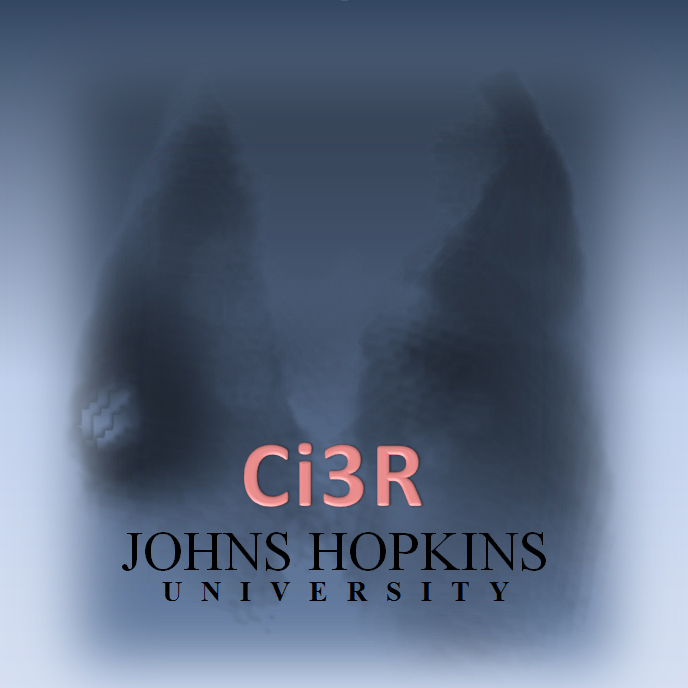 The Center for Infection and Inflammation Imaging Research, also known as Ci3R, is an interdisciplinary core center that provides state-of-the art small animal imaging equipment, including PET, SPECT, CT and US, located in the Cancer Research Building II vivarium. Ci3R supports a wide range of scientific projects within the diverse research community of the Johns Hopkins University and beyond. With broad goals mainly focusing on the diagnosis, treatment and monitoring of infectious and inflammatory processes including but not limited to Infectious Diseases with emphasis on Mycobacterium tuberculosis, Oncology, Neurology, and Dermatology. For more detailed information, please visit the Ci3R website, www.hopkinsmedicine.org/ci3r.
This center draws upon expertise throughout Johns Hopkins University School of Medicine, including Infectious Diseases investigators in Pediatrics and Medicine, Radiology, Oncology, who help with the development of advanced imaging tools. Infectious Diseases and Radiology currently have significant ongoing collaborations that focus on developing novel methods for directly imaging Mycobacterium tuberculosis, inflammation associated with TB and monitoring their response to treatment. These initial collaborations have led to the award of several grants and publications. Although this center will primarily have a preclinical focus, due mainly to extensive yet evolving infrastructure for small animal imaging, clinical infection and inflammation imaging studies will also be conducted in the future.
Ci3R is run by trained technologists that can assist investigators and researchers to achieve their imaging research goals between the hours of 9am-5pm. Exception is given on a case by case evaluation of needs required to obtain the imaging. If independent usage of the ultrasound is requested, the user must be trained over several sessions before being able to image by themselves. Staff at our center will reconstruct and co-register most SPECT/PET and CT images using standard protocols. However, based on the need of the users, specific reconstruction and co-registration protocols can be requested. A high-speed workstation installed in Room 237 in Cancer Research Building II, with appropriate software and ultra-high speed graphics card for reconstruction, data retrieval and advanced image analysis can be reserved for use by all users. Also, note that in general, all multi-modality images will be automatically co-registered and available to the user.
Publication Policy:
All publications that include data obtained using the core facility should recognize the contributions of laboratory personnel by co-authorship or explicit acknowledgment. Grants that support the core should also be acknowledged. Please let us know when you publish work that includes data obtained using the core.
Leadership
Sanjay K Jain, MD
sjain5@jhmi.edu
(410)502-8241
Manager and Chief Technologist
Kelly Flavahan
kflavah1@jhu.edu
(410)614-3289
Location and hours of operation
Hours
Location

9:00a-5:00p*

*exceptions are given

on a case by case basis

1550 Orleans St CRB2, Room B74

Baltimore, MD 21231
Links and Resources